Australia is one of the largest land masses on the face of the earth and as a result, it is also a very popular tourist destination. There are numerous regions to explore and each of these is associated with its own unique sense of beauty. Whether you are arriving here for the first time or you are a seasoned traveller, it is always a good idea to take a look at some of the most popular locations to experience during your stay.
Seaside Locations

While there are many port cities and urban delights to absorb, we will be referring to the top Australian beaches within this section. Thanks to the sheer size of Australia, there are literally thousands of different spots to choose from. Some are known for their tourist-friendly amenities while others are often preferred for their sense of remoteness. From windsurfing and scuba diving to simply soaking up the sun, there is always something here for every individual to enjoy. Having said this, let's quickly list what many believe to represent the most popular seaside destinations throughout the entire country:

Burleigh Heads
Noosa Main Beach
75 Mile Beach
Wineglass Bay
Mandalay Beach

Those who would like to learn more about these and other destinations are encouraged to perform their own research. It is possible to obtain a wealth of information before your journey.

Inland Adventures

Why not instead take an excursion into the famous Australian outback? Known for its vastness as well as an undeniable sense of mysticism, the more remote regions of this nation have attracted intrepid travellers for centuries. The good news is that modern technology is beginning to open up these very same landscapes to the average individual or even the entire family. While it is naturally important to plan your journey in advance, you should also look into specific tours which are intended to highlight the main attractions within the country. One interesting example to mention is known as The Ghan.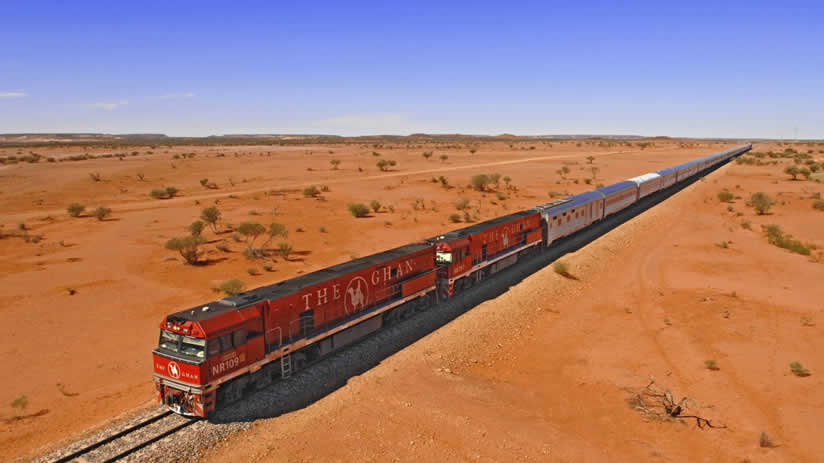 Beginning in the north, you will enjoy a luxurious train ride which highlights the sheer size of the country. You are also provided with excellent views during the trip, so it is possible to appreciate the diverse landscapes as well as a handful of remote towns interspersed throughout the region. Not only is this train adventure one of the best ways to enjoy a more personalised experience, but not expense has been spared when it comes to attention to detail.

Anyone who wishes to experience Australia to the fullest should realistically set aside at least two weeks for their holiday. This will help to add an extra sense of relaxation to your journey and you can avoid feeling rushed. Those looking for an adventure or simply a break from everyday life will be amazed with what this continent has to offer. Feel free to take a look online in order to uncover even more options and truly unbelievable destinations.

Website : Essay Pro